5 Short-Term Rental Potential Customers Under the Pandemic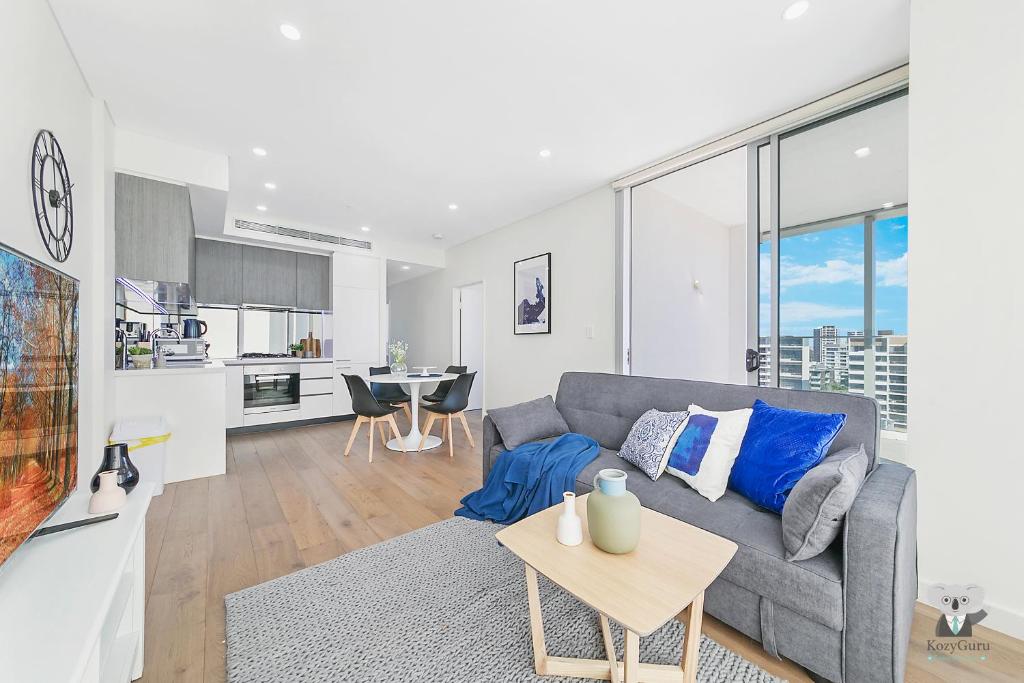 Australia has lost foreign students and white-collar workers in the rental market in the wake of the epidemic, which was expected to hit the rental market.However, over the past few months, KozyGuru has been able to maintain a good rental income in both the long and short term rental markets.
This shows the supply and demand in the short term rental market in Australia and the fact that Australia has a huge capacity to absorb rental accommodation locally.Not to mention the many potential customers for the short term rental market that developed during the epidemic, which added to the strong demand for short term rentals in the country.
KozyGuru professional home management company
Our team has consistently exceeded the market, even in the most challenging conditions. KozyGuru properties located in Sydney, Melbourne, and Brisbane, remained popular with short-term accommodation guests, finishing the month of August 2021 with strong occupancy rates maintain. There are two strategies that kept KozyGuru high occupancy rates among a challenging travel market.
Firstly, to maximize overall listing revenue, the KozyGuru team optimizes each reservation's pricing to ensure the host receives the most out of our service. Your interests are our priority.
Secondly, KozyGuru properties are increasingly used in a variety of flexible Temporary Housing uses unaffected by recent events, such as:
People in transition with work
Tenant has medical needs and wants to find short-term rentals near the hospital for medical treatment
Not being too far away from home or adapting to another living area while your home is being repaired
Students taking part in a co-op placement
Frontline workers and so on
People with quarantine purpose due to COVID-19
New residents, to base themselves while they find a permanent lease people moving homes
Lastly, to adapt our business to the coronavirus, KozyGuru launch a new value-added management services: virtual rental property tours which make properties viewing safe and simple. Tenants can view properties in great detail, without ever leaving the comfort (and safety) of their home.
Read more: Impact of Covid on Australia Rental Market and Trends : A Case Study
Zetland | high floor view | comfortable 2 bedroom flat + free parkin
The property is ideally located close to the Sydney CBD, Sydney Airport, 5 minutes walk to East Village Shopping Centre and 14 minutes walk to Green Square train station.
This property has always been mainly for short term rentals and is in a great location, close to the CBD, always in demand and always with high occupancy!The occupancy rate has remained high at 97%-100% and has not been affected by the epidemic at all.

Wentworthville | great location + easy access
Essington Court Located in the heart of bustling Wentworthville.Conveniently located. Close to Westfield Parramatta、Westmead Hospital、Western Sydney University、Wentworthville Shopping Centre,Offering unparalleled convenience, sophistication and a first-class lifestyle.

Haberfield | little Italy in Sydney | 2 bedroom flat in garden suburb
Haberfield, just 20 minutes from the city, the neighbourhood and the surrounding suburbs, is home to many Italian families and this suburb is full of Italian culture.
Recently a large number of tenants have taken advantage of the epidemic to repair their homes, all for a period of about one month or more, and in some cases for a period ranging from 3 to 6 months, all for a not insignificant rental period.For example, another client in Sydney, also due to house renovation, booked a 123-day short term rental directly with her family.
Read more: Vacation Rentals Management in Sydney: Case Study

Melbourne | close to deakin university + 3 bedroom family accommodation
This brand new luxury home is perfectly located.Air conditioning throughout and open plan living area. The Vermont Mall is across the street within 10 minutes walking distance and the tram is only minutes away.
Short term rentals are now available, unlike before when they were all about 1-3 days.Landlords and escrow agents will not have to worry about vandalism as they did before.Demand for short term rentals now ranges from as little as 7 days or more to as much as 6 months or more.These tenants are relatively stable and relatively smooth for the landlord, with longer tenancies and more stable returns than before.

In fact, the Australian short term rental market was affected during this period, but not completely stopped!During this period, we have instead found more potential customers.As KozyGuru Cool Butler has always stressed, although there are fewer students and white-collar customers abroad, theHowever, there has always been a demand for rental accommodation in mainland Australia, and the demand has not decreased under this epidemic.
KozyGuru has a wealth of resources for short and long term rentals.Unlike other managed rental companies that only operate a single short or long term rental, the two resources are combined together. KozyGuru doesn't just run the short-term rental market with heart and soul. It also has a well-established system of long-term leases. We help our customers to achieve more flexible long and short term leasing models to maximise vacancy avoidance and revenue return.
Need help with renting your Home?
Being an Airbnb host is great, but there's a lot of work to do. With KozyGuru's full-service property managers, you don't even have to manage your rental property. By our 24/7 tenant/host support, our daily price adjustments, we'll do all the work for you, including our great cleaning team! Leaving you more time to enjoy yourself and helping you make more money on long or short term rentals.
Now offering Airbnb property management services, short, mid and long-term rentals, rental house agency for Sydney, Melbourne, Brisbane and the Gold Coast in Australia. Get a free quote today
Find out how much your home can make
Enter your vacation home information here to get a free revenue projection and learn more about our service.