KozyGuru: Professional Melbourne Airbnb Management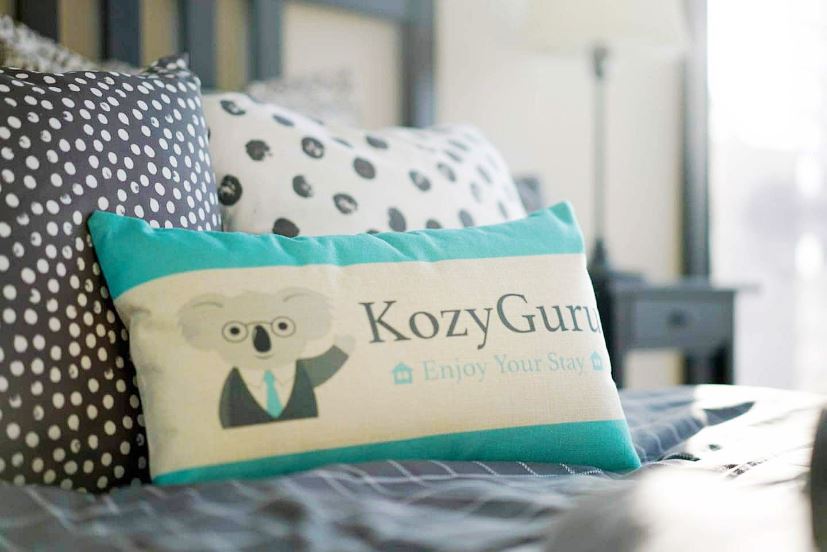 New

We are having a new promotion in Melbourne for new joint customers!
► 10 % (GST inclusive) for the first 6 months!!!!!
(This only applies for the contracts signed before 15 March 2021 and valid for contracts with a minimum length of 6 months)
Join the special program before 15 March 2021 and receive the welcome bonus. If you want to complete the registration now, click the button below. We look forward to seeing you there!

What happened to one of the Melbourne Airbnb Management Company
The disruption due to Covid-19 has shaken up the whole Airbnb Management market. Recently, one of the Melbourne Airbnb management brands declared bankruptcy in early December 2020. Before the bushfires in 2019, the brand was growing and looking forward to selling, but then between March and June, 80% of bookings at Apartments of Melbourne were canceled as Victoria languished under its first stage of restrictions. From July to September, as Victoria moved into its second stage arising from the botched hotel quarantine programs, all Melbourne apartments saw all their bookings canceled. (news source: THE AUSTRALIAN)

KozyGuru: Melbourne Airbnb Management alternative
Are you thinking of switching property managers or wondering what to do next? Worry no more! KozyGuru can help you get back on track. The team at KozyGuru will handle the entire process free of charge (except the fees in your existing contract). Everything from organizing the paperwork and properties styling, reservations handling, guests communication, housekeeping to maintenance can be done professionally and efficiently – you just need to give us a call.
Why should you consider KozyGuru as your best alternative?
Our team has consistently exceeded the market, even in the most challenging conditions.
KozyGuru properties located in Sydney, Melbourne, and Brisbane, remained popular with short-term accommodation guests, finishing the month of December 2020 with strong occupancy rates maintain. There are two strategies that kept KozyGuru high occupancy rates among a challenging travel market. Firstly, to maximize overall listing revenue, the KozyGuru team optimizes each reservation's pricing to ensure the host receives the most out of our service. Your interests are our priority. Secondly, KozyGuru properties are increasingly used in a variety of flexible Temporary Housing uses unaffected by recent events, such as:
•
People in transition with work
•
Students taking part in a co-op placement
•
Frontline workers and so on
•
People with quarantine purpose due to COVID-19
•
New residents, to base themselves while they find a permanent lease people moving homes
The latest occupancy rates for December 2020 by KozyGuru properties have shown resilience in demand for short-term rental accommodation.
Average occupancy rates in December 2020:
What you get by choosing KozyGuru
Our team consists of experienced property investment analysts, rental market experts, property manager, as well as professional customer service officers, and dedicated housekeepers. We manage over one hundred properties in Sydney, Melbourne, Brisbane, and Gold Coast. Our mission is to help you unlock the potential of your home while outperforming the rental market with an efficient management solution.
Creation of your listing on Airbnb, Booking.com, etc.
24/7 assistance for you and your guests
Seasonal price adjustments to optimize profits
Owner portal that lets you view performance
Professional cleaning services
Property damage Insurance coverage for Airbnb listings
Hotel Grade Bedding and Towel-set
Professional photographer to take pictures of your home
An efficient team available for maintenance and other requests
Greater satisfaction for your guests
Recent reviews
Owners and tenants that love their property manager.
Our hosts' stories
Our hosts in Melbourne, Sydney, and Brisbane achieved great rental returns with Airbnb management services by KozyGuru.

Join Us:KozyGuru! Get a Free rental estimation
You can start the sign-up process online right now; it takes less than 5minutes!
---