Airbnb updates over 50 upgrades and innovations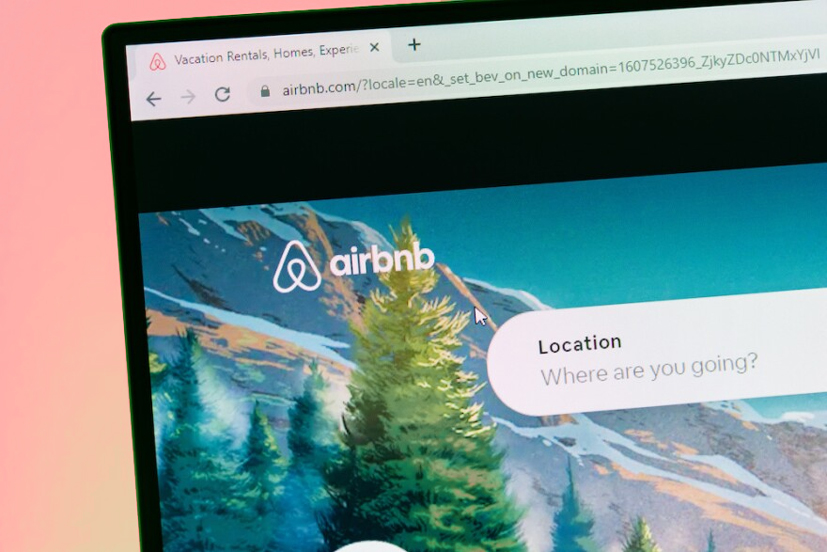 In the post-epidemic era, travellers' quest for flexible travel, millions of people travelling more frequently, for longer days, to more destinations, and even around the world through Airbnb. Airbnb is committed to optimising its services to meet the needs of travellers.

Airbnb introduces 50+ product upgrades to support live anywhere travel
Airbnb has announced the launch of over 50 upgrades to its platform, continuing to optimize the experience of travelers and the host community as the world undergoes an unprecedented travel revolution. This year Airbnb has introduced over 150 upgrades and innovations," said Brian Chesky, co-founder and CEO of Airbnb. Design is what drives Airbnb's growth, and we continue to optimize our offerings to keep up with the ever-changing world.
The Airbnb 2021 Winter Release:
✔️ I'm (even more) Flexible
✔️ Translation Engine
✔️ Accessibility Review
✔️ Verified Wifi
✔️ AirCover
+ 48 more innovations https://t.co/g5Yqs2xcet

— Brian Chesky (@bchesky) November 9, 2021
The upgraded features announced at the Airbnb Winter 2021 launch, This includes a greater depth of service and protection for existing and potential hosts, more flexible search capabilities and a more optimised travel experience. A summary of this is as follows.
I'm (even more) Flexible
Since the launch of New Flexible Search in May this year, travelers around the world have used it more than five million times on the Airbnb platform.
Search up to 12 months in advance, and discover even more types of unique stays. In addition to more flexible travel dates, more unique categories have been added, including off-grid, ski-in/ski-out snowpark accommodation, luxury properties and alternative properties.
Smarter Trips Tab
A redesigned Trips tab with all your must-have travel details. Airbnb has redesigned its travel tabs so that travellers can consolidate all the travel information they need in one place. The new smarter, more intuitive pagination features include check-in countdowns, check-in details, existing and future bookings and customised experience suggestions. From now on, travellers can spend less time on tedious booking planning and more time on enjoying their trip.
Ask a Superhost expansion
New Hosts can connect to a Superhost for experienced, one-on-one help. The Exclusive Super Host Mentoring feature matches people interested in becoming an Airbnb host with one of the Super Hosts in the area. Potential landlords have access to exclusive business tips from awesome landlords.
More than 60,000 hosts have used this feature since its launch. Airbnb has extended the new feature of its exclusive guide for awesome hosts to more than 30 languages and 196 markets worldwide.
Translation Engine
Airbnb has also launched a translation engine. The engine can translate into over 60 languages, and remove the translate button by automatically translating the offer's description and comments into the user's language. Airbnb says the translation engine not only eliminates the need for click-to-translate, but translates better, providing state-of-the-art automatic translation technology for all users.
Verified Wifi Speed
More and more people are working from Airbnbs, so they need really good wifi. Now, Airbnb knows this matters. Airbnb's wifi search filter has been used 288 million times this year. Now, to help our guests see how fast the wifi is before they book, they created Verified Wifi.
Now, when you book at Airbnb, you can be sure it has great wifi. Hosts can use the Airbnb app to test and verify the speed of the internet in their properties. With this service, travelers no longer have to worry about missing Zoom meetings or not being able to watch their favorite streaming shows smoothly when staying at Airbnb.
AirCover
More and more travellers are choosing to stay with Airbnb, which means that more and more people want to join hosting.
In order to provide more protection to the more than 4 million existing hosts of Airbnb, also making it easier for new landlords to get started, Airbnb launches AirCover. AirCover is top-to-bottom protection for every host. Now, AirCover starts with the amazing benefits that we already give every host: a million dollars in liability insurance, a million dollars in damage protection and income loss protection. People are staying at Airbnbs longer, and they're bringing their pets with them. So Airbnb has added pet damage protection. And also adding deep cleaning protection.
Airbnb:Third quarter revenue 2.2 billion
Airbnb's third quarterly report this year showed that its third quarter revenue reached a record $2.2 billion while growing 36 per cent over the same period in 2019.Net profit of US$834 million was an all-time high for a single quarter and nearly four times that of the same period last year.
Airbnb said that the sequential acceleration in Airbnb's revenue growth in the third quarter of this year was driven by strong business performance in North America, Europe and Latin America, as well as higher average room night rates.
A detailed figure from Airbnb's third quarterly report was the increase in medium to long-term stays on its platform, with bookings for long-term stays of 28 days or more growing at the fastest rate.The key point is that the aforementioned travel restrictions in North America, Europe and Latin America have been substantially eased, particularly in Europe, thanks to the expansion of vaccination coverage and the softening of border opening policies.
One point behind this is that the regional fragmentation of the global tourism industry has become more pronounced. In Europe, for example, travel restrictions were lifted within EU members as early as June last year. In terms of cross-border travel, since March this year, a number of European countries have introduced vaccination passport schemes, opening up entry to non-EU people who have been vaccinated. These mean that international travel restrictions within Europe have been significantly weakened.
Learn More: Airbnb Announces Third Quarter 2021 Results
With the recent reopening of borders to foreign visitors from countries around the world, Australia expects a massive influx of travellers when that happens! As we've been mentioning before, the Revenge travel are off to a great start and are you ready?
If you would like to know more about the management of short-term rentals in Airbnb, or if you want to know which type of rental is suitable for your investment property or what the prospects in your area.
Try hosting on Airbnb

Join us. We'll help you every step of the way. Being an Airbnb host is great, but there's still a lot of work to do. With KozyGuru's services, you don't even have to manage your rental property. Thanks to our 24/7 tenant/host support, our daily price adjustments (depending on season), we'll do all the work for you, including our great cleaning team! Leaving you more time to enjoy yourself.
Now offering Airbnb property management services, short and long term rentals, rental house agency for Sydney, Melbourne, Brisbane, Gold Coast in Australia. Get a free quote today
Find out more about our full range of Property Management Services here.
Hassle free airbnb property management services
To calculate your properties income potential contact us today. Get a full picture of just how much you could be earning with your investment rental property.