NSW's New Rental Laws and What They Mean for Landlords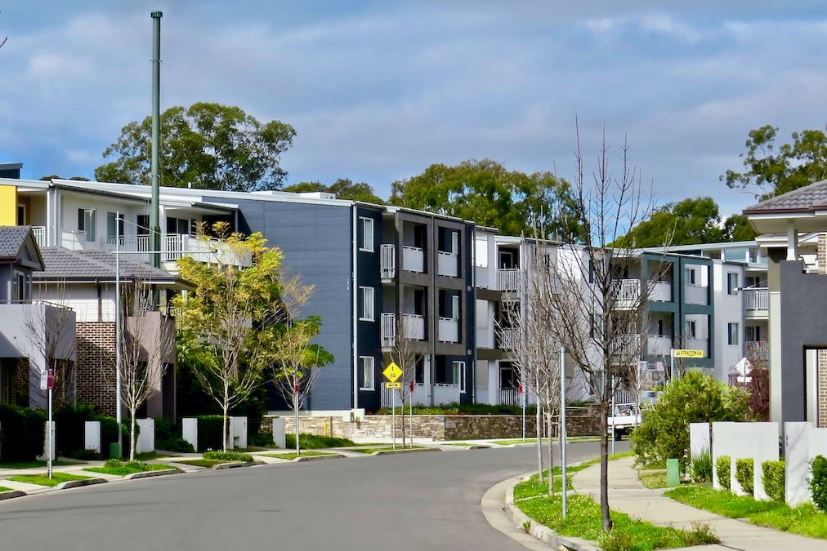 Updated: 02/22/2022
NSW government finalises regulatory framework for Short-Term Rental Accommodation (STRA). Planning policy will go into effect on the 1st of November, 2021.
New restrictions on Airbnb-style short-term rental accommodation (STRA) commenced in New South Wales on 10 April 2020. The laws are designed to exclude STRA arrangements from the traditional residential tenancies regime and assist owners corporations to manage STRA in their buildings.
Regulations and requirements
STRA in NSW is regulated through:
A statewide planning framework which includes a STRA register
A mandatory Code of Conduct that applies to all participants, such as Hosts, guests, letting agents, property managers, and booking platforms
Strata by-laws that restrict certain types of short-term rentals.
Please note that Byron Shire LGA is currently excluded from the NSW STRA policy framework. Byron Shire is finalizing its own STRA regulations.
STRA planning framework and register
The NSW Government introduced a statewide planning policy for STRA to complement a mandatory Code of Conduct and changes to strata legislation that took effect in December 2020 and April 2020 respectively.
The new STRA planning rules apply from November 1, 2021 and includes the following changes that impact hosting:
Registration: Hosts are required to register their STRA dwellings on the NSW Government's STRA register and comply with a new STRA Fire Safety Standard.
Fee: Hosts are required to pay a registration fee of $65 for the first 12 months and an annual renewal fee of $25.
Day Limit: Hosted and unhosted listings can operate all year round across NSW, except in Greater Sydney and nominated regional NSW local government areas where unhosted listings are limited to 180 days per year. Bookings above 21 consecutive days are exempted from the day limit.
Fire Safety Standards: Upon registration, Hosts are required to confirm compliance with fire safety standards. (The requirement for STRAs to comply with the fire safety standards has been delayed to 1 March 2022. Find out more.)
Full-service property management : Get a FREE Property Report
See what's included in our services and get a property rental estimation. You can start the sign-up process online right now; it takes less than 5minutes!
---
Guide for registering your accommodation
The NSW Government provides additional information about STRA rules, including the nominated regional NSW local government areas, the types of dwellings permissible for STRA, and existing use rights.
Certain types of accommodation—for example, boutique hotels or serviced apartments—are not considered STRA and are therefore exempt from registration. The full list of such types of accommodation is set out on the NSW Government's website. Penalties for violations of these requirements may result in your registration number being suspended or revoked.
To register and/or renew your registration for a STRA premises, follow these steps:
Register an account — you can log in using your Service NSW account — in the portal and log in to complete the online registration form
Click New > STRA Registration
From there, fill out the registration form and complete the attestations
Pay the registration fee of $65 and submit your application
Once you receive your registration number, go to your Airbnb Host account page
Click on your listing Policies and rules > Laws and regulations > Regulations
Add the number you received in the registration number field
Click Save
Your registration will need to be renewed annually in the NSW Government's Planning Portal. If you do not renew after your registration has lapsed, you may be subject to fines, penalties, and/or removals. If your registration has been denied, the NSW Government will communicate the outcome of your registration and will be able to provide further support. You may also visit the NSW Government's website for more information including how to seek assistance using the Planning Portal.
Code of conduct
Based on the NSW Code of Conduct for the Short-term Rental Accommodation Industry, there are a number of obligations which Hosts, guests, property managers, booking platforms, and letting agents are required to meet.
Host responsibilities
Many of the obligations which apply to Hosts complement Airbnb's existing policies and responsible hosting guidelines, making the Code of Conduct simple and straightforward to comply with. Effective 18 December 2020, the Code of Conduct mandates that Hosts in NSW are required to:
Act honestly and in good faith in relation to bookings, and any complaints or disputes that might arise
Ensure your accommodation is accurately represented in the listing description.
Hold insurance that covers liability for third party injuries and death. Please note: Airbnb's Host Protection Insurance meets the minimum standard required under the Code of Conduct, though you may wish to seek additional coverage.
Be contactable to manage guests, the premises, and neighbourhood complaints within ordinary hours (8:00am-5:00pm every day of the week) and outside ordinary hours to deal with emergencies.
Provide guests with:

The contact details of:

Yourself, Co-Host, or property management company carrying out hosting responsibilities on your behalf
An emergency electrician and plumber
Australian emergency services on 000
A copy of the Code of Conduct

Educate your guests and take reasonable steps to ensure they comply with their obligations under the Code of Conduct. Generally, these guest obligations mean that guests should treat the listing and community respectfully and not disturb neighbours during their stay.
Let your neighbours know that you are hosting and provide them with your contact details, or those of your Co-Host. Additionally, if you live in a strata or community scheme, you must notify the owners corporation or the community association. If you are contacted by a neighbour about a possible contravention of the Code of Conduct, you must take reasonable steps to address those concerns.
Best practice would be to add important contact numbers and the Code of Conduct to your house manual which is sent to the guest after they have made a reservation, and / or provide this information on a paper copy in your listing. Please review the Code of Conduct on the NSW Government's website for additional information.
Complaints and penalties
A Host or guest is able to make a complaint regarding a breach of the Code of Conduct. Airbnb ask Hosts and guests to seek to resolve the issue directly, before contacting NSW Fair Trading. For more information about filing a complaint, visit the NSW Government website.
Any breach in the Code of Conduct will result in penalties for Hosts and guests. Penalties can include being banned from hosting or booking a STRA for up to 5 years.
Exclusion register
A Host or guest may be placed on the exclusion register for non-compliance with the Code of Conduct. Hosts are required to ensure that guests listed on the Exclusion Register are not able to complete a booking. Further details of how the Exclusion Register will operate are currently being finalised by the NSW Government.
---
Learm more:
KozyGuru: Top-rated property management company in Sydney, NSW
It is important for you to understand your local laws if you want to be an Airbnb Host. Our property management team can provide professional advice to you to ensure that your rental properties comply with the most up-to-date regulations. Furthermore, we share all relevant information with you to help you understand the main laws that relate regulate short-term rental accommodations (STRA) in New South Wales (NSW). Hope this article would make a good start for your research on local laws.
With over 5 years of experience in short-term property management, we know how to take the stress and hassle out of the everyday management of your property. Feel free to sign up for KozyGuru's quality services if you wish to rent out property with a hassle-free approach and cannot be bothered by the hassle. Welcome travellers all around the world to your New South Wales property and increase your investment property income. The team at KozyGuru will handle the entire process. Everything from organizing paperwork, properties styling, reservations handling, guest communication, housekeeping to maintenance can be done professionally and efficiently – and will surpass your expectations!
KozyGuru Team is always here for you!
New Client Special Offer
Limited Free Photo Shoot Package!
Make your listing to stand out with our high quality photography offer for all contracts signed before December.
CLAIM OFFER
This applies for the contracts signed before 31 December 2021 and valid for contracts with a minimum length of 6 months.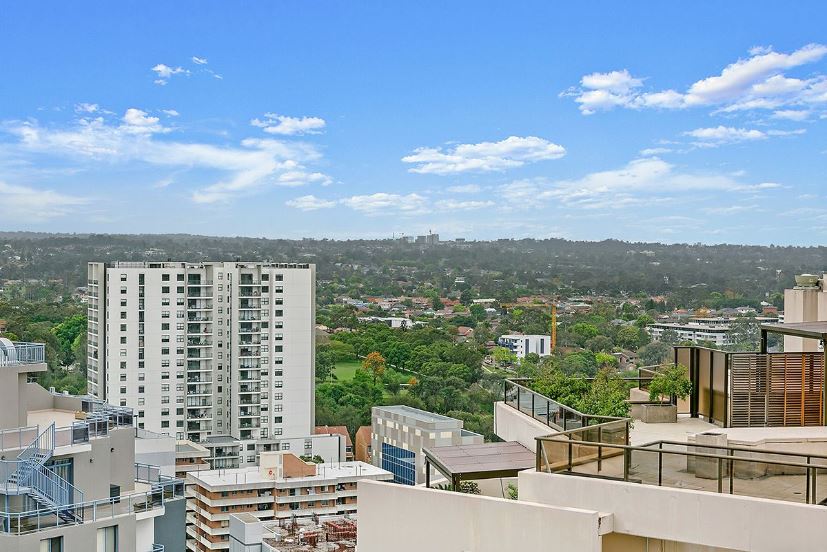 New STRA Policy FAQs
What Kinds of Dwellings Count as Short-Term Rental Accommodation?
All lawfully constructed dwellings that are permitted to be used as residential accommodation in all land-use zones can be used for short-term rental. Typical residential accommodation dwelling types include:
a dwelling house (free-standing house), an attached dwelling, or a semi-detached dwelling
a dual occupancy
multi-dwelling housing
a residential flat (such as a unit in a block of flats)
a secondary dwelling (such as a granny flat)
housing above shops.
What Kinds of Dwellings Are Not Permitted?
The following dwellings are not considered short-term rental accommodation under the new rules:
boarding houses
seniors' housing
rural workers' dwellings
group homes
hostels
refuge or crisis accommodation
build-to-rent housing
co-living housing
Moveable dwellings: caravans, tents, or glamping accommodation.
News source: Airbnb help center, Fairtrading.nsw.gov.au
---
Disclaimer: The views, information, or opinions expressed in this blog post are for general information purposes only and should not be relied upon. KozyGuru encourages all property owners to review and comply with all country, state, and city regulations, and no part of this blog post constitutes personal financial, legal, or tax advice to you.