Can you trust your property manager to do the job remotely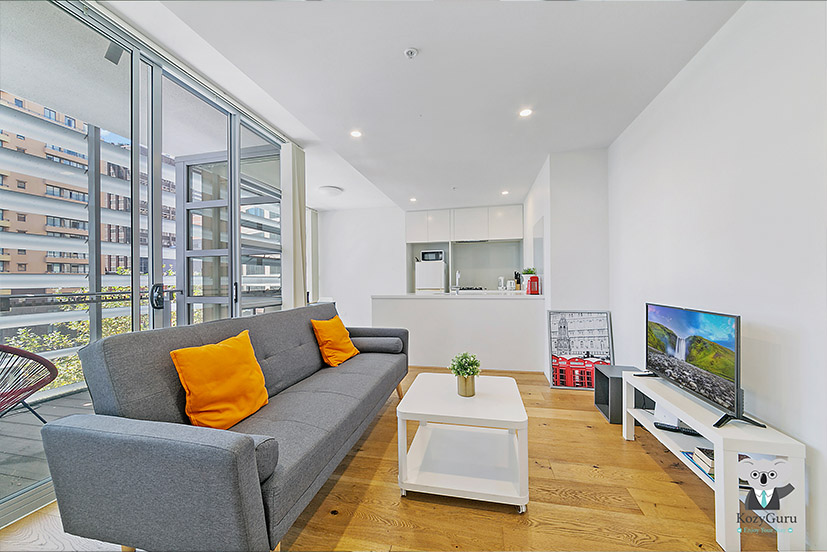 Are you unable to be present for your airbnb property? Have you tried remotely managing your property yourself?
Then a property manager might be the soloution. Airbnb management companies are attractive because they take care of everything related to your airbnb property. Rather than spending hours trying to maintain your airbnb property yourself, it's much easier to outsource all the work to a professional company. Somehow, there are some airbnb managers who are willing to take advantage of people who don't know much about airbnb properties. Don't get tricked into paying more money than is necessary, or paying for services that aren't necessary.
If you're reading this article, there's a good chance that you own more than one airbnb property. These days, it seems like everyone is getting intoairbnb management, but not all airbnb managers are created equal. Some airbnb managers might try to take advantage of you or give up on one of your properties in favor of another who gives them a better commission.
In this article, We'll discuss why airbnb management companies might be good for you, and we'll also discuss the best ways of managing an airbnb property from a distance.
How to pick the right airbnb company for your needs
Before you jump into airbnb management, it's important that you understand the difference between property management and airbnb management. The two can seem similar, but they're actually quite different: property managers focus on rental properties that belong to the owner and airbnb managers focus on airrbnb management is necessary and how to pick the right airbnb company for your needs. Property management is a serious responsibility, and should not be entrusted solely to a faceless corporation.
Some of the reasons that airbnb management companies might be failing to live up to their promises include:
managers with a lack of experience in short-term rentals
managers who are too busy to give your airbnb property the attention it needs
managers who won't accept airbnb listing inquiries from potential clients that don't come with a significant amount of money up front
managers that ignoring airbnb property owners when they need help
airbabg management companies that will not take responsibility for poor service or lack of service
What you should look for in an airbnb management company
When choosing an airbnb manager, there are quite a few things
-They stay in touch with the tenants and landlord on a regular basis. This means that they know if anything is going wrong before it becomes a major issue
-They have incentives for good customer service because they will keep the competition in the market.
Read full article here: What Does an Airbnb Manager Do?
Why you should trust your property management company
If your property management company has been lackluster in the past, it doesn't necessarily mean that you should just give up on them. The first step is to set a meeting with them and discuss your concerns so they have a chance to improve their customer servicelevels.. If that goes well then they may have a chance of improving their customer service levels and your satisfaction levels as a result.
By staying in touch with your property management company, you'll be able to ensure that they're doing their job and you won't have to worry about any potential problems that will come up unexpectedly. Since not all companies are created equal, it's important that you find a new company if yours isn't working hard enoughfor you.
What to do if your current property management company is failing
You can find a great property manager by having a screening process in place, the same way you'd screen a tenant. Once you make the decision to get rid of your bad property manager, follow these six strategies to help quickly find a new property manager:
Ask around and get referrals from different sources such as investor groups, real estate agents, and title companies.
Search online for property managers in your area, and check out sites such as Realestate and Domain, Google Map, and Facebook.
Interview several property managers face-to-face to find one you can trust by learning about their business, occupancy ratios, staff size, and education and experience.
Check with the Property services licence check to see if their broker license is active and has no complaints filed against it.
Ask if they belong to any professional property management or trade associations such as the The Australian Short Term Rental Association (ASTRA)
Review their standard property management agreement to make sure property manager responsibilities are clearly defined, you can terminate at any time and without penalty, that fees aren't excessive, and that the property manager carries liability insurance.
The benefits of a trustworthy and reliable property management company
A good property management company can provide many benefits for property owners, including peace of mind, convenience, and cost savings.
Peace of mind: A good property management company will take care of all the day-to-day tasks related to managing a property, such as collecting rent, maintaining the property, and dealing with tenants. This will free up your time so you can focus on other things.
Convenience: A good property management company will handle all the paperwork and red tape associated with owning and managing a property. They will also be able to provide you with resources, such as contractors and attorneys, to help you maintain your property.
Cost savings: A good property management company can save you money by handling all theday-to-day tasks related to managing your property. You will not have to pay for things like advertising, marketing, and paying employees if you don't want to.
Wrap up
If you own an investment property, you probably understand how much work is involved in managing it. If your time is stretched too thin between work and family, perhaps it's time to consider hiring aproperty management company to deal with the day-to-day responsibilities of managing your property.
The right property management company will take care of all the day-to-day tasks related to managing your property remotely so you don't have to worry about anything.
Are you looking for a property management company in Sydney, Melbourne or Brisbane? If so, look no further than KozyGuru Property Services . We provide a variety of services to make sure that your rental property is well maintained and profitable by airbnb manager . For more information on how we can help make sure that your rental is well maintained and profitable email us at (info@kozyguru.com) or please call +61280605165.